5 Ways to Make Easter Special
Do you have a plan to celebrate this Easter season? Here are five ways to celebrate with your family and friends. You can make the season special with these activities, which will help you to remember Jesus Christ.
1. Decorate the Easter Egg
Get into the Easter spirit by decorating Easter Egg. This activity is perfect for family and community activities. Stencil designs are available to download. And you can use decorated Easter Eggs for the next activity, Easter Egg Hunting.
What you need
• Eggs
• Paints
• Stickers
• Color pens
• Stencil design
Next page >
Step 1
Make boiled eggs and let them cool without peeling the shells
Next page >
Step 2
Dip the eggs several times in the paint solution to color the eggshells.
Next page >
Step 3
Let the eggs dry.
Next page >
Step 4
Draw your favorite pattern on the dry egg using pens, stickers, or stencil designs.
Next page >
Stencil Design
• Pattern 1 (Easter animal)
• Pattern 2 (Rabbit)
• Pattern 3 (Heart)
• Pattern 4 (Star)
Next page >
2. Play Easter egg hunting!
Easter Egg Hunting is a traditional activity in Christianity. Year after year, it became popular among non-Christians as well. Plan for family and community activities and share your photo on social media.
What you need
• Decorated eggs you made from the No. 3 activity.
• Egg shape plastic container with candy inside.
Next Page >
How to Play
• Hide the eggs in your house or garden, etc.
• Give a bag or basket to each player.
• Countdown to start egg hunting.
• What you find will be your snack.
Next page >
3. Learn Symbols of Easter
From the Easter Bunny to colorful eggs, many symbols represent the holiday, Easter. Learn about the meaning of the symbols and their significance.
Easter Egg
The Easter egg is a symbol of new life and rebirth. In many cultures, eggs are associated with springtime and the renewal of nature. In the Christian tradition, the egg is also a symbol of the empty tomb of Jesus, which represents his resurrection.
Next page >
Easter Bunny
The Easter bunny is a symbol of fertility and new life. It is believed to have originated from pagan traditions that celebrated the spring equinox and the renewal of the earth. In Christian tradition, the bunny is also associated with the resurrection of Jesus, as it represents new life and the hope of eternal life.
Next page >
The Lamb
The lamb is a symbol of sacrifice and innocence. In the Christian tradition, Jesus is often referred to as the "Lamb of God" because he sacrificed himself for the salvation of humanity. The lamb is also associated with the Passover holiday, which commemorates the liberation of the Israelites from slavery in Egypt.
Next page >
Lily
The lily is a symbol of purity and resurrection. It is often associated with the story of Jesus' resurrection, as it is said to have grown from the ground where his tears fell after he rose from the dead. The lily is also associated with the Virgin Mary, who is often depicted holding a lily in Christian art.
Next page >
4. Bake a recipe for Easter
During the Easter season, as Jesus did, we can serve others through small kind acts such as baking cookies and sharing with our family and friends. Try this classic American recipe.
American Oatmeal Cookies
[Ingredients]
200g brown sugar, 100g granulated sugar
190 g flour, 3 and 1/2 cups oatmeal
110g butter or margarine, 2 eggs
1/2 teaspoon salt, 1 teaspoon baking soda 
1 tsp vanilla essence
140 g raisins (optional)
Next page >
How to bake cookies
1. Mix the ingredients together. 
2. Shape the dough into a ball and place it on the pan.
3. Bake at 180°C for 12 minutes. 
Next page >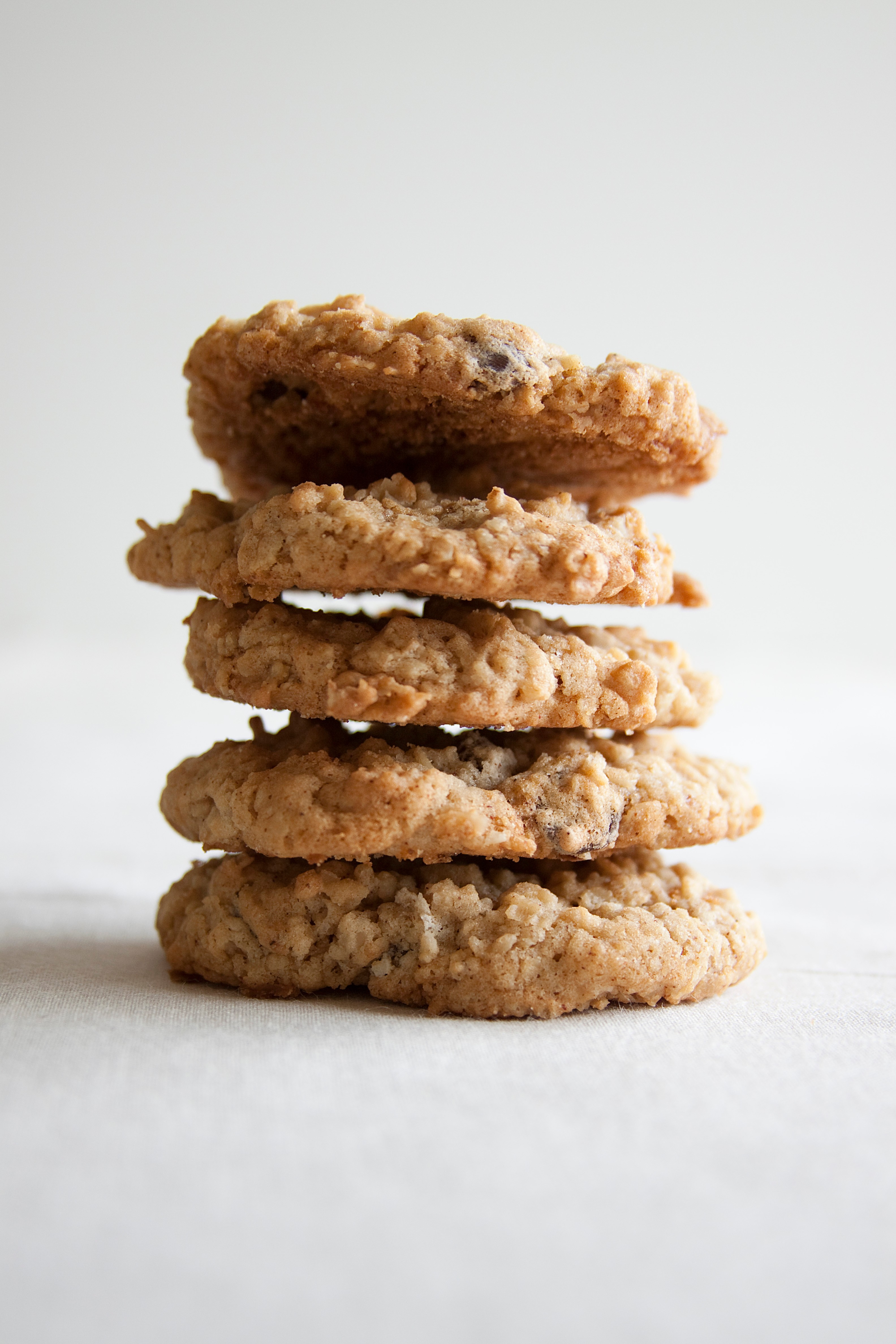 Wrap cookies
Share your cookies with your family and friends. 
Next page >
5. Meet with Missionaries
If you want to learn more about Easter, please leave your contact information below. Missionaries from the Church of Jesus Christ of Latter-day Saints will visit you.
Want to find more about Easter?
Frequently Asked Questions